---
Consultants in Roofing - Energy Solutions using Roofs
Home >> Online Programs
Online Programs
Login
NOTE: You do not need to specify login user type at this stage anymore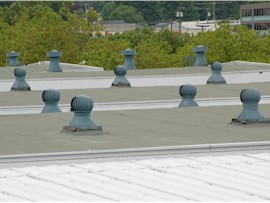 Available Logins
Access to the audit and project information is based on an individual's company function with the Roofing Program or the individual roofing project.
Client facility and management personnel have been provided access credentials to applicable facility information for audit access or project information. Audit documents are available in PDF format and each facility has a downloadable spreadsheet (XLS format) for budget modeling.
Contractors (Bidders) who have prequalified to participate in the program have been notified and provided access credentials to enter this site. All program Bid Documents are available in PDF format and can be downloaded. Other project communications, such as RFI's, addenda, notifications and news are filed under each facility and can be printed. All communications for the Roofing Program, facility and project issued during the bid phase will be posted on this site with automatic notifications being sent via email.
WeatherTech will be communicating and responding to RFI's and issuing addenda through the online system. All contractors who are included in a facility project bidders list will be notified view email from the site of all consultant communications (RFI's, addenda, notifications and news) for the project.