---
Consultants in Roofing - Energy Solutions using Roofs
Home >> About WTCG
About WTCG
EXPERIENCE
Over 26 years experience
Management Team: Over 220 years of roofing experience
Management Team professionals from Contracting, Research, Manufacturing and Design
RRC – Registered Roof Consultant Professionals: Roof Consultants Institute - RCI
LEED AP: Leadership in Energy and Environmental Design - Accredited Professionals
Clients include Fortune 100 companies, state and federal entities
Large Roof Asset Portfolios up to $500M for individual clients
In-house Laboratory Facilities
WeatherTech Consulting Group, Inc. was established in 1982, and over the past 24 years has grown into a nationally and internationally recognized consulting firm.
WeatherTech specializes in building envelope weatherproofing, maintenance and energy management. It focuses on roofing, waterproofing and building sealant performance, testing and design.
WeatherTech Consulting Group, Inc's list of clients includes a number of Fortune 100 companies, state and federal Government entities, as well as a number of international clients. The foreign work has included projects in South Korea, Argentina, Mexico, Canada, and Peoples Republic of China. WeatherTech Consulting Group, Inc. has also done work on the local level, providing services to schools, churches, apartment and office complexes, retail establishments and small businesses.
WeatherTech Consulting Group, Inc. maintains a fully staffed testing and research laboratory, technical library and four offices across the country and employees in Detroit, Chicago, Portland, Los Angeles, and affiliates in Houston, Pittsburgh, Phoenix and other major locations.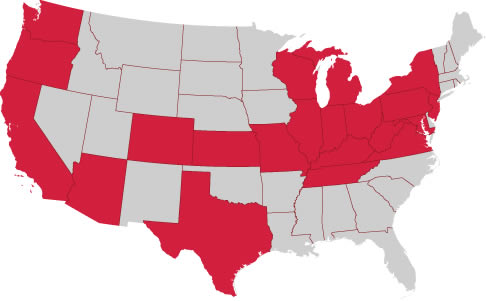 WeatherTech Consulting Group, Inc. services include evaluation of building conditions, investigation of roofing and waterproofing failures, maintenance programs, remedial design, construction management and quality control.WeatherTech Consulting Group, Inc. has unique experience in the developing and managing of roofing programs for the multi-facility owners.
In 1998, WeatherTech Consulting Group, Inc. underwent major expansion with the addition of Geoffrey Garabedian formally president and director of R&D, of Tri-Ply, a business unit of GAF Corporation. In 2001 Mr. Garabedian became a principal and now serves in the capacity of President and CEO. Mr. Garabedian has served as President of the Great Lakes Chapter for Roof Consultants Institute in the 2005-06 year.
In 1999, WeatherTech expanded again with the acquisition of Burtech Incorporated, a major roofing and waterproofing consulting firm providing services in the southwest United States.
Also, in 1998, Andrea Garabedian joined the firm and is now a principal. Ms. Garabedian serves as the Treasurer and Vice President of Operations.
WeatherTech Consulting Group, Inc. has been represented several times at international conferences on roofing and waterproofing, and its principals maintain an active participation in roofing industry's associations and governing bodies.